Although this is a functional room, you don't want to neglect it, precisely because you will regularly spend time in it. You need your bathroom to be attractive, light and private. As a prominent feature of a bathroom, windows need and special consideration. The trick is to come up with a window treatment that is decorative and allows maximum natural light in without compromising on privacy.
Most bathrooms tend to be small, so it's a relative easy space to decorate. If you decide on curtains, it's a good idea to get a few samples and try them out to help you decide what looks the best.
Here are suggestions for common sense options that work well for bathroom windows.
Curtains
Curtains are a great option, but due to the function of a bathroom one must keep a few factors in mind. Full-length curtains are not the best choice for most homes. Curtains can spoil easily in a high traffic area where the floor is often wet. Also, bathrooms tend to be humid, so the more fabric, the greater the chance of it getting spoilt. As a general rule light-weight, sheer fabrics that can tolerate humidity are the most suitable.
Only go for full-length drapes if your home is formal and your lifestyle calls for it.
Modern blinds
Blinds are a natural choice for bathrooms as they meet the two basic bathroom requirements: light and privacy. Modern blinds made of vinyl, PVC or faux wood won't bend, warp or crack and are treated to withstand mildew. They can be made to order and the look is timeless, so you won't tire of them quickly.
Versatile pull-down roller shades
Shades are probably the most affordable and versatile option for bathroom windows. They come in vinyl, PVC, faux wood, or thick fabric that can withstand high levels of humidity associated with bathrooms. In a small bathroom a roller blind takes up little space and looks stylish.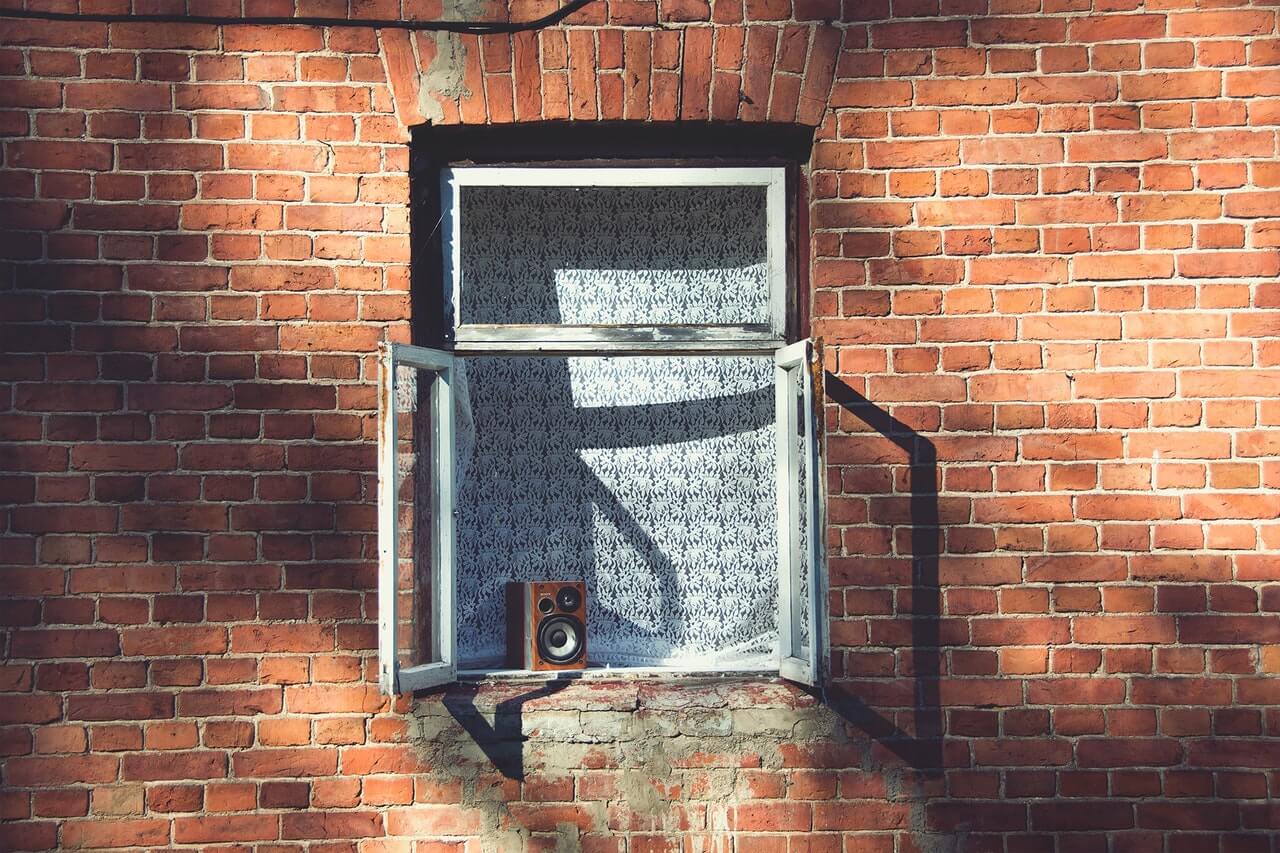 Designer shades
For extra pizazz and to display your personal style, it's fun to create your own designer blinds. For this purpose wallpaper is ideal. Perhaps you have a remnant lying around somewhere that you can use. Buy an ordinary blind and fix your choice of wallpaper to it and voila! You have a beautiful personal statement.
Another great option is to have a favourite photo enlarged and printed on suitable paper. The possibilities are endless- any image you love can be use in this way.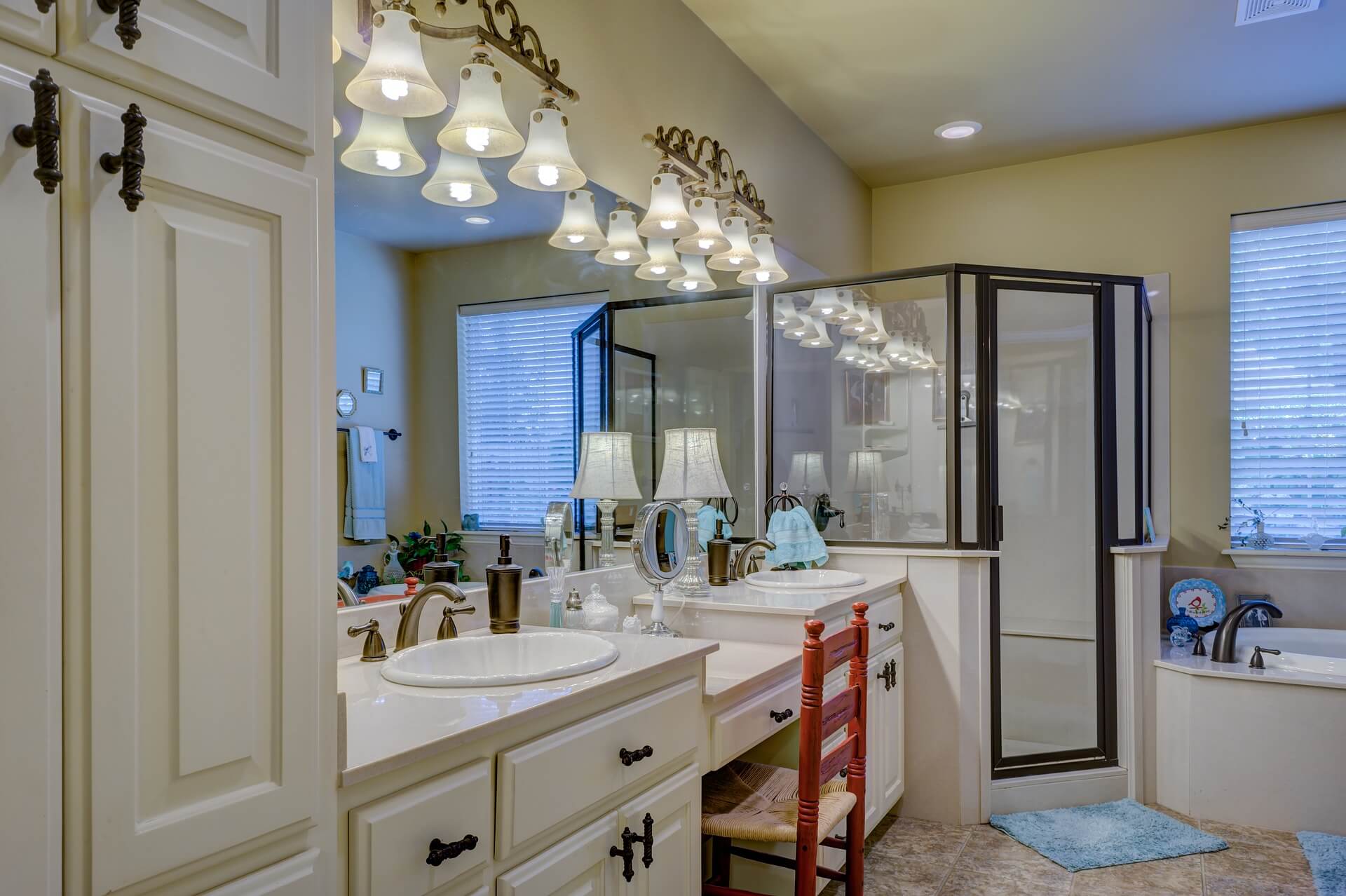 Natural fibre shades
The open weave of these shades made from natural fibres like bamboo, wood, raffia or grass filters light through beautifully and but also give privacy. The natural fibres have a warm yet calming effect and they go with anything. If you are concerned about privacy at night, consider fitting the shades with a light-weight lining that can be rolled up during the day and let down at night.
Roman blinds
Roman blinds are a perennial favourite and versatile choice for bathroom windows. They can be made to look classic and luxurious or simple yet stylish depending on the fabric and style you decide on. Choose fabric that is not too heavy and has been treated to tolerate moisture and is mildew resistant.
Café curtains
These curtains cover the bottom half of windows. They are perfect for bathrooms as they allow ample light in and at the same time provide privacy. They're also easy to put up – all you need is a tension rod which is adequate for a small window. Depending on your fabric choice, this can be a very pleasing option to finish off a bathroom window.
Lace curtain screen
This is a really clever and pretty way to decorate bathroom windows that slide up and down. It looks stunning and is easy to make. Simply cut an old lace curtain to the size of the window pane and secure it on the window pane with a starch mixture. You can use any lace fabric if you don't have an old lace curtain. This simple but elegant window treatment lets in soft light while giving you the same privacy as frosted glass.
Indoor shutters
If you like a rustic country-style look, then indoor shutters are ideal. Painted wood shutters give a bathroom an old-world charm. They are easy to make from discarded wood strips and look great finished off with a coat of paint. White is a classic choice for shutters and pastel colours work wonders too.
You can also buy ready-made reclaimed wood shutters. They are made from used wood and are finished off professionally giving a warm, luxurious look.
Reclaimed wood shutters made from repurposed wood is a great option for those who support sustainable use of this rare resource.
Valances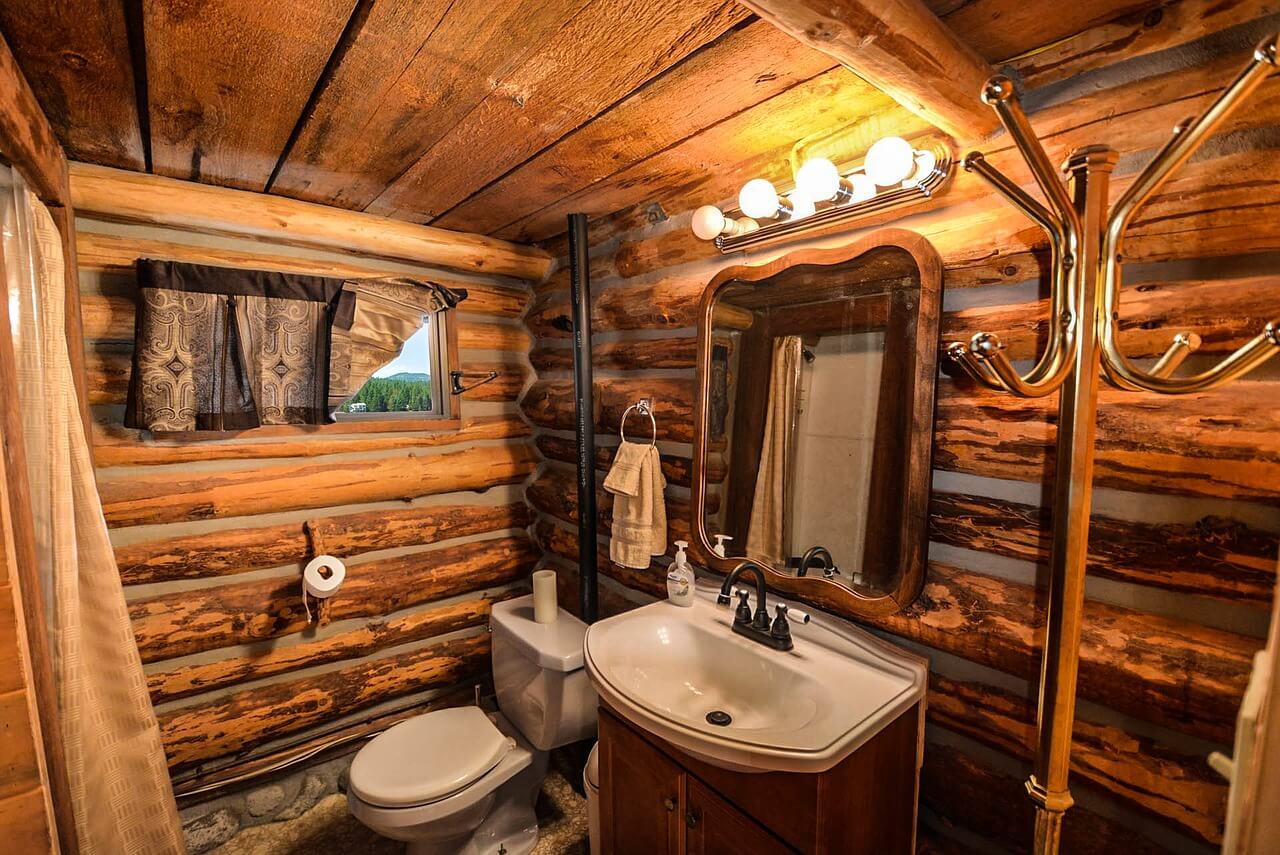 Valances, which cover only the uppermost section of windows is a great option for dressing up a window that doesn't pose any privacy issues. A bathroom that faces a small strip of garden hemmed in by walls is already private, so the window doesn't need to be covered, but you don't want to leave it unadorned either.
You can really go town with this item. They come finished off in decorative shapes and beautiful fabrics in many different styles. The possibilities are endless. This is a window treatment that can also be used together with blinds or curtains – the combined effect is one of elegance and perfection.
A special window
If you love a vintage look then this idea is for you. Instead of a window treatment, look for an item that can be turned into a window.
Scour auctions, second-hand shops and attics in your extended family for old cabinet with stained glass doors. If your bathroom window opening is small, these cabinet doors can be repurposed as unique bathroom windows that make a strong statement. The stained glass provide privacy, so you won't need any other window treatment.